Date of the last update :
20/09/2020
Attracting young talent is crucial for companies.
Each year, ENTPE trains more than 200 students on the graduate engineering degree program, Master and Advanced Master students and PhD students for the benefit of companies , the State and local authorities.
Please find below all the contacts necessary to offer our students internships and final year projects, recruit an ENTPE graduate or entrust our students with an assignment or work:
/// Offer internships or final year projects
Would you like to offer an internship or final year project? Post your offers on the School's Career Centre.
Internships form an integral part of our courses. They form part of the educational project and enable students to better understand the world of work and acquire professional expertise and soft skills.
Internships can take place in France or abroad, in a variety of organizations: company, research laboratory, local authority, public institution, government department, association, etc.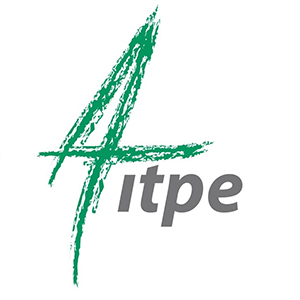 /// Recruit an ENTPE graduate
Are you looking to recruit a graduate? Post your offers on the School's Career Centre.
Are you looking to recruit an experienced engineer?
Contact the AITPE, the School's alumni association.
/// Entrust our students with an assignment or work
The JCTPE is a Junior Enterprise run jointly by ENTPE and the Lyon School of Architecture (ENSAL). It is run by student volunteers, who seek paid assignments to offer students for companies or government authorities.
The JCTPE is an excellent way for students to acquire professional experience, familiarize themselves with how companies operate and what is expected of them and prepare themselves for future employment.
A portion of the fees received by the JCTPE goes towards supporting the schools' various events and associations.
The types of assignments carried out by students include technical studies, market studies, IT studies, designs/graphics/communications, staff training, consulting, etc.