Date of the last update :
26/09/2022
Depuis 2015, l'ENTPE a cherché à renforcer les liens entre les partenariats qu'elle développe avec les secteurs économiques et la formation continue. C'est ainsi que plusieurs formations ont vu le jour comme les formations continues dans le domaine des tunnels, de la voie d'eau, dans le domaine de la construction.
Si initialement, l'activité de formation continue était tournée principalement vers son ministère de tutelle, progressivement un rééquilibrage vers la sphère privée s'opère.
Les chiffres clés de la formation continue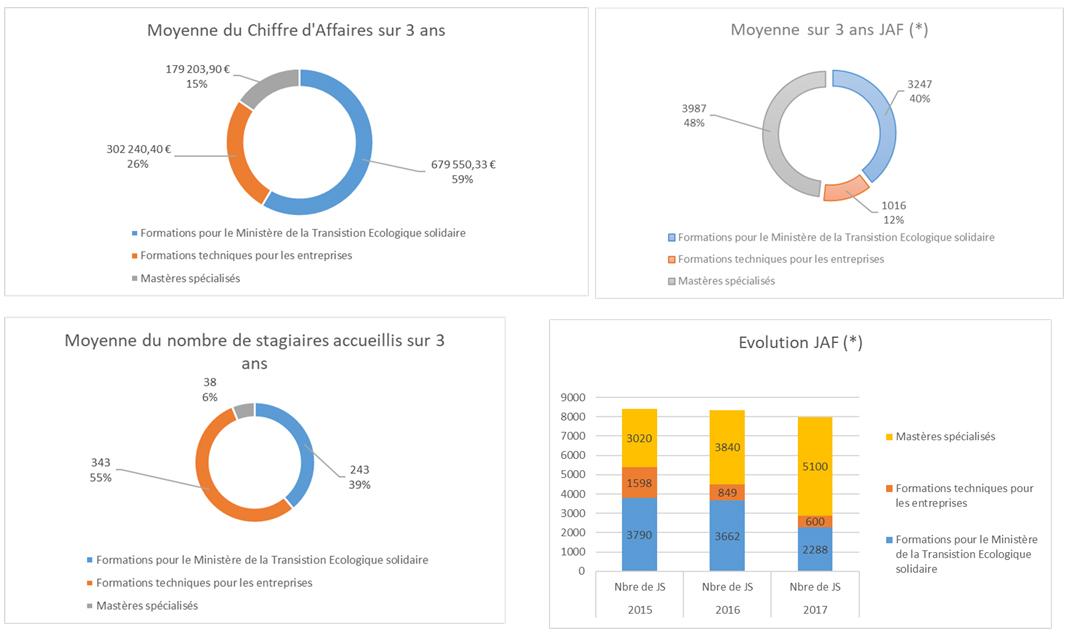 (*) JAF : Jours Action Formation (ou JS) = nbre de stagiaires x nbre de jours de formation